Ultra Window Cleaning's Services
Commercial & Residential Window Washing
Presenting a fresh appearance to your customers and employees is very important. Put your best foot forward by creating a positive appearance. Window cleaning is our premier service. We believe windows are meant to be enjoyed. It's easy to forget how impressive they are when glass is, well, just glass. Let us restore them by removing dust, debris, streaks, hard water, stickers, and even paint. Enjoy your views once again. We offer interior and exterior cleaning at any frequency you desire. You tell us how often and we will get you the best possible price.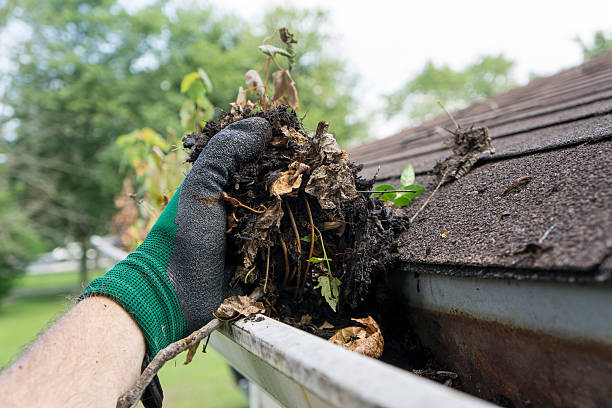 Eavestrough Cleaning
The gutter system of your property is extremely important to the foundation of your home or commercial building. As rainwater collects in your gutters it is important to make sure your gutter system is not blocked and is cleared of debris to ensure no blockages occur. Therefore, it is necessary to clean your gutters multiple times throughout the year. Ultra Window Cleaning inspects and hand-cleans your home or business' gutters. Regular cleaning and maintenance of your gutters will not only improve their functionality and service lives; it greatly enhances the curb appeal of your building. With our gutter cleaning services, you can protect your property and the foundation of your home from excessive weather damage.
Pressure Washing
Be the envy of your street by using our pressure washing services to renew the appearance of your deck and patio, sidewalk and driveway, vinyl siding, soffits and fascia. Your deck is constantly exposed to the exterior elements and weather, regardless of the weather or your location (rural, city, suburb, etc.). Because of the extreme fluctuations in temperature, cleaning your fence and deck is especially vital. Mold, mildew, and filth may accumulate on both the surface of your deck and the inside components. Fence and deck cleaning provides correct maintenance that must be maintained year-round in order to obtain the most durability out of your deck. A clean deck not only looks better, but it also won't deteriorate as quickly as one that hasn't been properly maintained. Scrubbing your deck with water alone, having it cleaned just once a year, and not cleaning the crevices between the wood completely are all common blunders that lead to interior rot and often irreversible damage.
Graffiti Removal
Graffiti is often an unwelcome site for businesses and communities and can deter potential customers and visitors from the area. Ultra Window Cleaning's surface restoration specialists possess the expertise to remove paint and other graffiti art from all surfaces including brick, concrete, and wood. Let's face it, Graffiti happens. But when it does turn to Ultra Window Cleaning to remove all the effects of Graffiti. From every level of Graffiti (Basic, Advanced and Complex) we will service all your needs whether it's old or new.